New Year for an Even Better You With the Perfect Weight Management Plan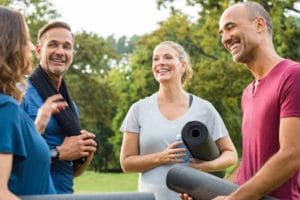 The past couple of months have probably been hectic and indulgent but hopefully a lot of fun too! So whether you call them resolutions or goals, the beginning of a new year is a great time to develop new habits and decide which old ones need to go. Getting fit, exercising more or losing a few pounds are probably the most common resolutions made this time of year. We all want to be healthier but busy lives, especially during the holidays can make it a challenge. Did too many commitments leave you unable to keep a consistent or any exercise routine? Were there too many delicious temptations for your waistline? As medical professionals, we're dedicated to helping our patients achieve their desired results. Here are a few ideas to help get on track and stay there past January.
Find a type(s) of exercise you actually enjoy. Let's face it, no one is going to keep working out if it makes them miserable. Here are just some of the many options available.
YouTube videos cover everything from aerobics to Yoga. You can do them right in your own home and they're free!
Most gyms and specialty classes will let you try at least one session before requiring a commitment.
ClassPass offers membership plans that let you take classes at various facilities.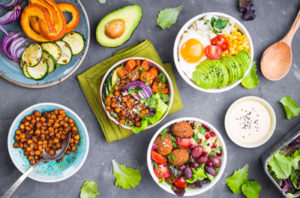 Surround yourself with healthy food options including plenty of vegetables and fruits.
Do you get tired of eating the same thing night after night? Looking for recipe inspiration? These 15 dinner recipes are flavorful and easy to make on a weeknight.
If finding the time to shop, prep and cook has you hitting the drive thru, maybe a meal plan service like Blue Apron or HelloFresh is for you. Get just the right ingredients, amounts and recipes delivered right to your door!
Make technology work for you.
Smartphone apps are a great way to set fitness and diet goals, track progress and find community support. You can download myfitnesspal here on the Visage website.
Now that you've found new recipes to try and workouts to stick to, keep it organized on Pinterest by creating boards for each category. It's also a great place to find even more of what you're looking for. Think of it as a mobile inspiration board that's with you whenever you need it. Here's a great quote to get you started…
Stay motivated.
Reward yourself in a good way. Invest in new workout clothes. Set aside time to read that book you've had on the shelf for months. Schedule a spa treatment. Recovery and relaxation are an important part of a healthy lifestyle.
When your willpower wanes, visualize how good the outcome feels – the burst of energy after a tough workout or how you're more patient after you've taken some time for yourself. Maybe recalling the undesirable effects of not following your plan is more effective for you.
Surround yourself with friends and family who support and encourage your goals and healthy lifestyle habits. It's vital to your success!
At Visage Dermatology, our Weight Management providers have the experience and expertise to help you look and feel your best at every age. Feel free to contact us with questions about cosmetic procedures or more comprehensive services like our medically supervised weight loss program. We provide private, personal consultations as well as phone consults to fit your schedule. We believe there's truth to the saying that when you look good, you feel good!
Happy New Year!
Visage Dermatology