Alexandria Kongsiri, MD
Board Certified Dermatologist located in St. Petersburg, FL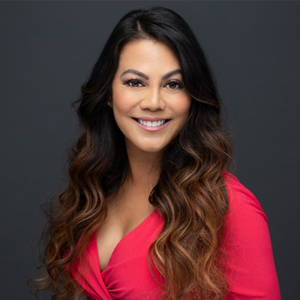 Alexandria Kongsiri, M.D. a board certified dermatologist in St. Peterburg FL, and a Fellow of the American Academy of Dermatology. She attended college at Lehigh University before earning her medical degree from Tulane University Medical School. She then completed an internship in internal medicine at Tulane University, a dermatology residency at Columbia University / St. Luke's-Roosevelt Hospital Center, and post-doctorate fellowships in clinical pharmacology (Columbia University / Presbyterian Hospital, New York) and dermatology (University of London / St. John's Hospital, London, England).
Dr. Kongsiri also holds a Master's degree in Public Health and Tropical Medicine from Tulane University and a Master's of Science in Dermatology from the University of London / St. John's Hospital in London, England.
Memberships:
American Academy of Dermatology
American Society of Laser in Medicine and Surgery
American Society of Dermatologic Surgery
To schedule your appointment with Dr.Kongsiri, please call the office at 727-388-6982 or use our online Contact Form
What would you say you love most about dermatology?
Everything! Mostly I love being able to help patients no matter what their needs are. From medical cases to cosmetic treatments, I enjoy all aspects of dermatologic care.
What is your life motto?
My "Life Motto" is: "Go for it. No matter how it ends, at least it was an experience." Or another favorite is…. "If you can't find the sunshine, be the sunshine."
What would you say are three words to best describe you?
The three words I would use to describe me are: Loyal, passionate, and curious.
What would you say is your overall best Skin Care advice?
Everything in moderation, except moisturizer and rest.