What is Evolve Trim?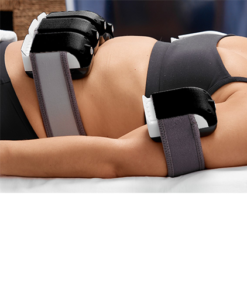 Evolve is the next generation in skin remodeling that remodels skin maximizes skin tightening, and body contouring results. With Evolve, you can get both skin contraction and fat reduction with a single treatment. Evolve Trim will reshape your body to provide a non-surgical alternative to liposuction.
Evolve Trim uses a combination of different clinically proven modalities including radio-frequency energy, deep tissue heating, and suction coupled negative pressure.  The radio-frequency energy distributes heat to the skin and underlying fat, causing the tissues to heat and contract. The vacuum and controlled energy pulses then work synergistically to provide beautiful body shaping results.
Evolve Trim offers 6 hands-free applicators that deliver RF energy and a vacuum. The patented technology delivers a uniform thermal effect to the deepest layers of subcutaneous fat to provide maximum results.
Benefits of Evolve Trim Contouring
Tighten loose skin
Reduce cellulite
No downtime
Safe for all skin types
Painless, comfortable treatment that takes 15-20 minutes
Treat multiple areas of the body simultaneously and provide multiple aesthetic treatments, with one device.
Built-in audible indicators sound providing progress updates as the tissue reaches the optimal treatment temperature.
Evolve's patient call button allows our patients to easily pause treatments so adjustments can be made if required.