Welcome to Visage Weight Loss Management Clinic
Visage Weight Management Clinic offers you a medically supervised weight loss program, overseen by Dr. Kongsiri which adheres to Florida State Criteria. Our primary goal is to improve your overall health and get you to a healthy weight. We believe that the best way to achieve positive and healthy changes for weight loss is to make healthy lifestyle changes with confidence and not just diet.
WITH OUR MEDICAL WEIGHT LOSS PROGRAM YOU CAN EXPECT TO:
Increase your energy while you discard unwanted pounds
Easily control your appetite and cravings
Experience rapid weight loss safely and effectively
Reach your ideal weight goal quickly and with ease
Avoid yo-yo dieting effect and enjoy long term weight loss
Weekly Appointments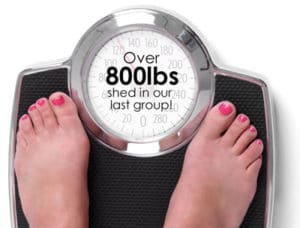 Accountability: Accountability to yourself and to the program. Patients are scheduled to weight in weekly; your weight loss results will be reviewed with you to include your overall fat percentage and more.  We will help you to monitor your weight loss and navigate you in the right direction should you have a minor set-back. Patients are more likely to adhere to a dietary regimen if it is based on their own personal dietary choices rather than a diet selected by someone else.
Weekly Visits Include:
Blood-pressure check
Consultation with a Visage- Weight-Loss Coach
Comprehensive Body Fat Analysis
Weekly Vitamin-B12 injections with amino acids, LIPO super shots (These shots give you energy, increase your body metabolism and helps with fat metabolism)
Weekly supply of a FDA-approved appetite suppressant, if qualified.
BENEFITS OF VISAGE WEIGHT LOSS DIET PLAN
Visage Weight Loss Clinic employs a comprehensive approach to optimizing your health to support you along this journey, helping you to improve your overall wellness, learn about disease prevention and focusing on your safety!
Being overweight generally takes a toll on your overall quality of life. Often times, our patients report that they often find day-to-day activities such as household chores, standing for prolonged periods of time or walking up stairs to be more difficult.
There are many benefits to losing weight, it is a known medical fact that weight loss also relieves many symptoms associated with obesity including;
Diabetes
Heart Disease
High Blood Pressure
High Cholesterol
Gallbladder Disease
Chronic back pain and other medical conditions.
Regardless of your weight, a healthy lifestyle, healthy food choices and exercise is imperative to reduce your risk for obesity-related complications.
For questions or for more information, please call us at 727-388-6982
The weight loss program was amazing and the support from the staff was over the top. I felt like family. AND I lost over 50lbs! It works!
Ask Us
Feel free to email us regarding any scheduling or general questions.