Juvederm VOLUMA® XC Cheek Filler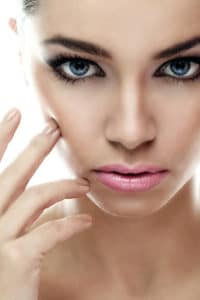 Juvederm Voluma is the newest HA (hyaluronic acid) soft tissue filler to gain FDA approval. It has been available in Europe since 2005 and is used in 72 countries worldwide. Juvederm Voluma is the newest filler in the family of Juvederm products, and is formulated with lidocaine for added comfort during treatment. This current form, with the added local anesthetic, is known as Juvederm Voluma XC.
How does Voluma work?
If the skin on your face appears to be thin and sunken, low levels of hyaluronic acid could be to blame. Your body is comprised of a number of cells, and this substance naturally exists in between them, giving your skin a firm, youthful appearance. As you age, the substance gradually decreases, slowly depleting your face of moisture and volume. Combined with other factors, this can cause an increase in the appearance of wrinkles and fine lines.
Juvéderm Voluma XC can be injected into the cheek to restore their natural suppleness. A fine needle targets the area to boost their volume and beautifully contour the face. In a matter of minutes, your skin is restored to a firm, plump state. Your face will be more defined and instantly appear more youthful. There's zero downtime, and you can immediately continue on with your day.
How do I schedule an appointment?
To learn more about VOLUMA® please call 727-388-6982 option 1 to make your appointment with one of our cosmetic coordinators.  Your consultation will include an informative and educational session, a medical history assessment, and an evaluation with Dr. Kongsiri.