FaceTite™ – Minimally Invasive, Non-Surgical Facelift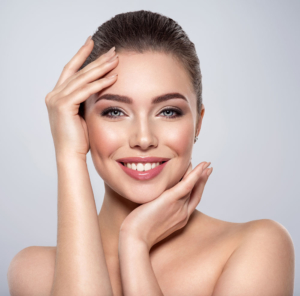 FaceTite technology offers a facial contouring solution and is the perfect answer for patients who are not yet ready for a facelift, but want optimal outcomes.
FaceTite is a minimally-invasive procedure is the perfect solution for patients who have sagging skin but don't wish to undergo a surgical procedure like a mini-facelift or neck lift.
FaceTite provides dramatic improvement in skin laxity which was previously only attainable through a surgical procedure such as a facelift.
FaceTite utilizes RFAL™ – Radio Frequency Assisted Lipolysis, which dissolves fat cells while also stimulating collagen for tighter skin.
FaceTite causes the skin to tighten by 40% instantly, the skin will look and feel better immediately and though the results are instant there will be some swelling for approximately seven days afterwards. Over a period of three to six weeks as new collagen is formed there will be a continuous improvement. The FaceTite™ hand-piece is designed to be minimally invasive creating skin tightening with virtually no scarring and no stitches required, this makes the recovery process even quicker.
Contact Dr. Kongsiri today at 728-388-6982 to find out if FaceTite skin tightening treatment is right for you!
FaceTite Launch Party!
Join us for our Embrace FaceTite Launch Party Thursday, March 19th. Reserve your spot today!
How long does FaceTite™ last?
The treatment result from FaceTite™ will last up to about five years, similar to a mini Face Lift™ and thereafter the skin will age naturally, though genetics and lifestyle may affect the lifespan of the FaceTite™ or any other Face Lift procedure
Is FaceTite ™ safe?
Yes. FaceTite ™ is one of the safest facial-rejuvenating and skin-rejuvenating procedures available. Using radiofrequency energy to tighten the skin means reduced risk of infection and scarring associated with the face-lift procedure.
FaceTite™, provides Dr Kongisiri with constant feedback in order to monitor and maintain the amount of RF Energy and Heat used during a procedure and has many in built safety features to ensure that patient safety is paramount.
Is FaceTite™ painful?
No. A local anesthetic is administered which reduces discomfort to minimal levels. FaceTite™ does not require a general anesthetic which reduces downtime, no overnight stay is required and treatments can be performed within the day.
How does it work?
In the FaceTite hand piece, RFAL energy is deployed from an internal cannula to an external electrode, generating focused energy into the adipose tissue and fatty areas. The directional application of RFAL is precise and controlled to heat specific targets without thermal injury to surrounding tissue. Furthermore, the geometric design of the hand piece and size of the electrodes provides an exact science to how much heat is generated on the skin's surface, preventing unwanted thermal build-up.
The innovative development of a simultaneous aspiration-coagulation hand piece removes the hot liquefied adipose tissue immediately, allowing the FaceTite to become a one-step procedure providing a quicker treatment, at least 4x faster than other laser assisted devices.
Kelly Dodd of the Real Housewives Gets FaceTite