Jessin Blossom, MD
Board Certified Dermatologist located in St. Petersburg and Palmetto, FL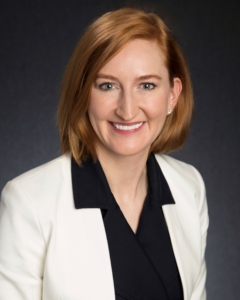 Visage Dermatology is pleased to announce the addition of Dr. Jessin Blossom M.D. FAAD.   Dr. Blossom is a double board certified dermatologist and Mohs surgeon.  She has a passion for service, first to her country as a Naval Flight Surgeon and now to the St Petersburg & Palmetto communities as their dermatologist.  She is a skilled skin cancer surgeon who trained in the skin cancer capital of the United States, Arizona, during her dermatology residency at the University of Arizona in Tucson.  Her love of horses brought her to central Florida whose patients benefit from her experience in surgery, cutaneous oncology and medical dermatology.  She believes that when you look good, you feel good and enjoys helping her patients look and feel their best.
Dr Blossom attended college at Emory University in Atlanta, Georgia graduating with her Bachelors of Science degree.  She attended medical school on a Navy scholarship at Albany Medical College in New York.  After medical school she served in the United States Navy with multiple deployments to Afghanistan and as a Special Forces asset.   She finished her Naval medical career as a Lieutenant Commander, and joined civilian medicine to pursue her love of dermatology.  We and her patients feel very fortunate and safe to have Dr Blossom at Visage Dermatology.
Memberships:
American Academy of Dermatology
American Society of Laser in Medicine and Surgery
American Society of Dermatologic Surgery
To schedule your appointment with Dr. Blossom, please call the office at 727-388-6982 or use our online Scheduling Page
What would you say you love most about dermatology?
From medical cases to cosmetic treatments, I enjoy all aspects of dermatologic care, but I have a passion for treating skin cancer.
What is your life motto?
My "Life Motto" is: "Be yourself. Everyone else is already taken."
What would you say are three words to best describe you?
The three words I would use to describe me are: Sincere, adaptable, and kind.
What would you say is your overall best Skin Care advice?
One of the most important ways to take care of your skin is to protect it from the sun. A lifetime of sun exposure can cause wrinkles, age spots and other skin problems — as well as increase the risk of skin cancer.