Visage Dermatology & Laser Center Announces Provider Changes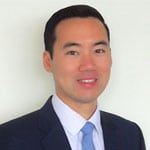 Dr. Kongsiri is excited to announce that we are continuing our growth and have added another physician to the practice.
Dr. Randy Tang, a Board Certified Dermatologist brings his enthusiasm and knowledge to Visage Dermatology. Dr. Tang is fellow graduate resident from Columbia University as Dr. Kongsiri. He received his medical degree from "UMDNJ" University of Medical and Dentistry in New Jersey. Dr.Tang graduated with Honors: Alpha Omega Alpha Medical Honor Society and completed his residency at Columbia University, Presbyterian Hospital, New York City.
Dr Tang will begin to see patients starting September 17th 2015.
We are currently enrolling Dr. Tang in the same insurances that we currently accept. To schedule your appointment with Dr.Tang, please call the office at 727-388-6982.
[sm_hr]
Regrettably, Francine Phillips, PA has resigned from her position with Visage Dermatology effective June 5th 2015 due to the length of her commute.
"It has been a great pleasure having Francine as a provider with our Visage Dermatology family" said Dr Alexandria Kongsiri, "and we are actively searching for another exceptional provider to care for your Cosmetic and Dermatology related needs."
We have greatly valued Francine and her relationship with Visage Dermatology, and thank her for her loyalty over the years. Please join me us in wishing her the best with her future endeavors.
Visage Dermatology remains dedicated to our patients and community at large.